Press Releases
Posted Meeting Notices, Agendas, Minutes, Quorum Notices, and Reports
Airport Advisory Board Meeting Notices
Aransas Pathways Steering Committee Minutes and Agendas
Auditors Office - Accounts Payable Payment Reports
Commissioners' Court Notices (Minutes, Agendas, and Quorum Notices)
County Treasurer's Reports
County Hotel/Motel Occupancy Tax Information & Forms
Historical Commission Minutes and Agendas
Juvenile Probation Board Meeting Agendas
Stormwater Management Advisory Committee Notices
Live Oak Tree Preservation Committee
RFQs/RFPs/Bid Requests
Court Orders, Resolutions, & Proclamations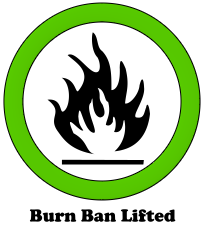 NEWS RELEASE: Burn Ban Lifted; November 08, 2019

JULY 22, 2019; PUBLIC NOTICE: Aransas County will submit a CDBG-DR application for $53,860,274 for the following activities...click here for more information
Floodplain Management & Watershed Protection Order
O-02-2016
Hurricane Harvey Disaster Declaration Proclamation and Renewal Order - December 11, 2019
Click to Read the Order
Flood Disaster Declaration Proclamation and Renewal Order - December 13, 2019
Click to Read the Order
RESOLUTION #R-41-2019
RESOLUTION OF INTENT TO ESTABLISH AN ARANSAS COUNTY PACE PROGRAM
09-10-2019 - ENVIRONMENTAL NOTICE: NOTICE OF FINDING OF NO SIGNIFICANT IMPACT AND NOTICE OF INTENT TO REQUEST RELEASE OF FUNDS
AVISO DE CONSTATACIÓN DE IMPACTO SIGNIFICATIVO Y AVISO DE INTENCIÓN DE SOLICITAR LA LIBERACIÓN DE FONDOS
Other Important Public Information
FORM 414 - Revised Application for TxCBDG Assistance, Oakdale-Hills Colonia Area.
Demolition of the 1890 Moorish Style County Courthouse
UNCLAIMED PROPERTY TEXAS PROPERTY CODE CHAPTER 76
SUBCHAPTER C SECTION 76.201 PUBLIC NOTIFICATION
Click here for the Full Notice As of January 2019.
Unclaimed Property Claim Form
Jury Duty Information
Click Here For The Jury Duty Information Page
Requests for Qualifications/Bids/Sealed Quotes
If you are unable to view the list of Projects and RFPs currently open with the County, please click here.